Director of Development I12-50
Position Deleted on 11/20/2012. This position is no longer an active posting on HigherEdJobs.
Location:
Jacksonville, FL
Category:
Admin - Development and Fundraising

Posted:
11/08/2012 (Reposted Job: Initially posted on 10/24/2012)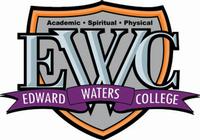 The Director of Development for Edward Waters College will be responsible for the coordination and implementation of the college's fund-raising and institutional advancement activities. The Director of Development's primary responsibility is to secure private sector funding and to foster the development of individual, corporate, foundation, and alumni relationships for the college. The Director reports directly to the Vice President of Institutional Advancement and plays the critical role of planning and executing of the college's comprehensive fundraising campaigns.
SPECIAL DUTIES and RESPONSIBILITIES:
Designs, implements and manages all fundraising activities including annual giving, campus campaigns, special projects, and other college-related solicitations.
Manages all strategies and activities for donor cultivation, solicitation, and relations.
Develops and implements staff, alumni and campus-based fundraising programs within the Annual Fund.
Develops a comprehensive planned-giving program.
Manages special events, including cultivation of sponsorships, introducing new concepts and opportunities, or other activities that the College may hold in order to gain public attention.
Plans, implements and promotes fundraising programs that support the College's strategic and development plan as well as the goals of any major gift campaign in collaboration with colleagues within the Foundation, the President's Office and throughout the campus.
Plans, develops and implements new and continuing programs, special events and fund-raising campaigns to increase participation and revenue raised for the college.
Develops standard operating procedures and policies for institutional advancement programs.
Manage alumni recognition events and programs, including special events, "friend-raisers". Secure and manage volunteers as needed.
Oversee maintenance, report generation and analysis of alumni, annual giving, event, donor, prospect and constituent databases.
Ensure accurate and complete alumni database records; capture contact, biographical and career information of alumni via surveys, projects, correspondence, website, postal returns, etc.
Establish and build relationships with a wide range of stakeholders, locally and nationally; maintain regular communication with stakeholders via direct contact, email blasts, alumni web pages, and print publications.
Meet an annually established fundraising goal articulated by the President of the College.
Oversee and implement the creation and preparation of solicitation materials for the alumni.
Educate and cultivate Pre alumni about alumni benefits and engage them in programs.
Acknowledge all donations made by Corporations, foundations and government agencies
Manage other assignments as directed by the Vice President of Institutional Advancement.
Job Requirements:
Minimum qualifications for the position include a Bachelor's Degree. Three or more years of progressive development experience, preferably in higher education. Other preferences include membership and involvement in a professional association related to fundraising. Experience in grant writing is a plus.
Edward Waters College values Diversity and is an Equal Opportunity Employer.
© Copyright 2015 Internet Employment Linkage, Inc.