Senior Research Associate
Position Deleted on 12/28/2012. This position is no longer an active posting on HigherEdJobs.
Category:
Admin - Laboratory and Research

Application Due:
Open Until Filled
Salary:
$40,000 to $50,000 USD Per Year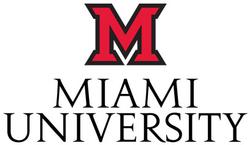 Scripps Gerontology Center specializes in research that makes a positive difference in the lives of aging individuals, their families and communities, and meets the needs of aging societies. Scripps research agenda includes long-term care policy, systems, and services; evaluation; health, caregiving, disability, and longevity; and demography. Research results are provided to legislators, public administrators, planners, service providers, gerontology students, academicians, other researchers and the general public.
Scripps Gerontology Center seeks a Senior Research Associate to support and enhance the organization's successful research enterprise; provide ongoing project management and technical research support, contribute to grant proposal development; provide day-to-day project management, which can include the coordination of project teams, development and monitoring of task lists and timelines, monitoring project deadlines, regular communications with partner/funding organizations, and development of meeting agendas; assist with the design and implementation of quantitative research data collection, including web-based survey design; assist with assembling and analyzing data from multiple sources using SAS or SPSS; assist with the design and refinement of numerous reports and dissemination strategies; assist with report writing for various audiences; and other duties as assigned. There is an expectation of continued training and growth to fit organizational research needs and niches.
Require: Master's degree in gerontology or a related social science field; two years of data analysis experience using SAS or SPSS (can be a combination of coursework, experience during a degree program and/or post-degree experience); excellent oral, written, analytical, conceptual, and computer skills; strong project management skills, including effective team coordination abilities and the ability to manage multiple complex projects and deadlines; desire to work in a highly collaborative environment where taking initiative, working well in teams of internal and external colleagues, and perseverance in the face of challenges is a must.
Desire: Experience with qualitative research and web-based survey design; five or more years of professional research experience, experience in aging-related research.
Submit letter of application, resume and list of three references to Tiffany Major, Associate Director of Planning and Management, Scripps Gerontology Center, Miami University via email: majorta@muohio.edu. Screening of applications begins December 10, 2012 and continues until the position is filled.
Miami University is an EOE/AA employer with smoke-free campuses. Right to Know - Consumer Information http://www.miami.muohio.edu/about-miami/publications-and-policies/student-consumer-info/. Hard copy upon request.
© Copyright 2015 Internet Employment Linkage, Inc.