Postdoctoral Research Fellow
Position Deleted on 6/24/2014. This position is no longer an active posting on HigherEdJobs.
Category:
Admin - Laboratory and Research
Faculty - Science - Geology, Earth Sciences & Oceanography
Faculty - Science - Other Science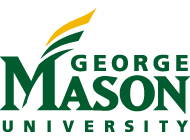 Department: Communication
Web Announcement:
Postdoctoral Research Fellow
Search extended; previous applicants still under consideration.
The George Mason University, Center for Climate Change Communication (4C) ( http://climate.gmu.edu/) seeks to hire one or more Postdoctoral Research Fellows at the soonest possible opportunity.
The Fellow(s) will contribute to our ongoing Climate Change in the American Mind audience research program (conducted in collaboration with the Yale Project on Climate Change Communication), and other projects including research to help TV weathercasters become effective climate educators. The research methods involved include surveys (including nationally representative surveys, community surveys, membership organization surveys, etc.), online message testing experiments, and in-depth interviews.
Candidates must have a Ph.D. in a relevant social science discipline, and a track record of published journal articles and/or conference papers on relevant topics of inquiry including communication (climate change, science, environment, public health, and/or political communication), behavior change, applied psychology, political science, social-ecological models, and/or informal science education. Proficiency in survey research and quantitative data management and analysis is also a requirement. Experience with qualitative data collection, strategic (program) planning, professional development, and climate science are preferred; as are excellent organizational skills, ability to communicate verbally and in writing, and the ability to adapt to the changing demands of a dynamic research environment.
The position(s) will be filled at the earliest possible opportunity. Salary will be commensurate with experience and qualifications. The position will initially be for one year, with renewal for a second year given satisfactory performance and available funds. Members of under-represented groups are particularly encouraged to apply.
Salary: Commensurate with education and experience.
Criminal Background Check: Standard Background Check
Mason Ad Statement:
Great Careers Begin at Mason!
People choose to work at George Mason University for many reasons, and there are even more reasons why they stay for a career including the excitement of being part of a vibrant academic and professional community, surrounded by people whose ideas are shaping tomorrow's news!
Mason embodies many things, but underlying it all is a commitment to flexibility, creativity, autonomy, and making a difference. Add that to a robust benefits package, a commitment to flexibility as well as work/life options, the opportunity for personal and professional development and you have a career in balance at Mason!
Enrollment is over 32,000, with students studying in over 198 degree programs at campuses in Arlington, Fairfax, Loudoun and Prince William.
George Mason University, Where Innovation Is Tradition!
Special Instructions to Applicants:
For full consideration, interested and qualified applicants must submit the online faculty application at http://jobs.gmu.edu for position number F9452z. Applications should include a cover letter including a statement of research interests and career goals, a curriculum vita, and names and contact information of three professional references.
Inquires about the position can be sent to climate@gmu.edu/.
Equity Statement:
George Mason University is an equal opportunity employer encouraging diversity.
George Mason University is an equal opportunity employer encouraging diversity.
© Copyright 2015 Internet Employment Linkage, Inc.