Network and Server Administrator
Position Deleted on 12/21/2012. This position is no longer an active posting on HigherEdJobs.
Category:
Admin - Computing - Network/System Administration

Application Due:
12/20/2012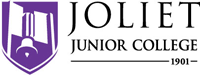 Posting Number: 0600840
POSITION TITLE: NETWORK AND SERVER
ADMINISTRATOR
STATUS: Full time
DEPARTMENT: Network
DIVISION: Information Technology
CLASSIFICATION: Non-exempt
UNION: Support and Technical
REPORTS TO: Network Technician
PLACEMENT: Support staff, grade 8
MINIMUM PAY RATE: $47,541 annually (FY13 data)
Reasonable accommodations may be made to enable individuals with disabilities to perform the essential functions.
The student population at the college is diverse in ethnicity, gender, language, age and background. Joliet Junior College is an AA/EO employer and strongly encourages applications from candidates who would enhance the diversity of its staff.
POSITION SUMMARY
Responsible for day to day administration of the college's Microsoft Windows server and Active Directory environment serving main campus and 5 extended facilities. Installs, configures, and maintains software applications and databases in a physical and Microsoft Hyper-V virtual server environment. Supports the college's print, backup, and other network and server based technologies as required.
ESSENTIAL JOB DUTIES AND KEY RESPONSIBILITIES
1. Install, configure, and administer Microsoft Windows server(s), Active Directory, and related networks services.
2. Install, configure, test, and maintain software applications and SQL databases in a physical and Microsoft Hyper-V virtualized environment.
3. Provide level 2 and 3 network technical support and problem resolution for escalated helpdesk issues.
4. Administer Microsoft Exchange email, instant messaging (IM), and related systems and software.
5. Administer and maintain systems for Citrix and related Terminal Services.
6. Monitor and maintain network backup systems and software.
7. Install, configure, and maintain Microsoft high availability solutions; including virtualization, clustering, and network load balancing (NLB).
8. Install, configure, and maintain print services for all network print devices and printing applications.
9. Develop and maintain documentation on Microsoft Active Directory, network servers, and applications. Monitor and audit network, server, and application logs.
10. Provide on-call support (24x7) on a rotating schedule with other network support staff.
11. Maintain current technical skills and certifications as necessitated by the college's network infrastructure and operations environment.
12. Perform related duties as assigned.
MINIMUM QUALIFICATIONS
1. Bachelor's Degree in Computer Science or related field.
2. Microsoft Windows 2008 Server certified.
3. Demonstrated experience providing technical support services to end users in a mid-size, multi-location environment.
4. Effective communication skills.
PREFERRED QUALIFICATIONS
1. Microsoft Certified Systems Engineer (MCSE) certification.
2. Microsoft SQL server certification.
PHYSICAL DEMANDS
1. Normal office physical demands
2. Ability to lift up to 50 pounds.
3. Ability to travel between campus locations and to and from events.
WORKING CONDITIONS
1. Duties are performed indoors in the usual office and outdoor environment.
APPLICATION DEADLINE: December 20, 2012
APPLICATION PROCEDURE:
Apply online at http://employment.jjc.edu
Transcript(s) must be attached to your online application or copies e-mailed (hr@jjc.edu), faxed (815-729-3331) or mailed (Human Resources Dept., Joliet Junior College, 1215 Houbolt Rd., Joliet, IL 60431) BY DEADLINE DATE. All required documents must be on file in Human Resources by posting deadline. OFFICIAL transcripts REQUIRED prior to hiring. Bring OFFICIAL at time of interview.
An equal opportunity employer, affirmative action college supporting diversity.

Joliet Junior College is committed to a policy of non-discrimination to recruit, hire and promote for all positions without regard to race, color, religion, national origin, ancestry, age, gender, marital status, sexual orientation, disability, unfavorable military discharge, or any other unlawful basis in the recruitment selection, or employment of its employees. All employment decisions are based on the qualifications of each individual. No person shall be denied equal treatment on the basis of race, religion, national origin, ancestry, gender, marital status, sexual orientation, disability, unfavorable military discharge or any other unlawful basis in employment practices and policies.
© Copyright 2015 Internet Employment Linkage, Inc.