Associate Professor or Professor - Public Relations & Organizational Communication
Position Deleted on 3/18/2013. This position is no longer an active posting on HigherEdJobs.
Category:
Faculty - Communications - Public Relations and Advertising

Application Due:
Open Until Filled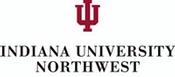 The Department of Communication at Indiana University (IU) Northwest is accepting applications for an advanced Associate Professor or Full Professor, Tenurable position in Public Relations and Organizational Communication. The successful candidate must be willing to serve as Department Chair soon after hire, and develop a Public Relations Program Track or related certification. The faculty position begins August 2013.
Qualifications: Ph. D. in Communication or closely related field, with prior Associate Professor or Full Professor rank with an emphasis in Public Relations preferred. Significant PRSA affiliation, as well as Journalism and Mass Communication experiences are assets. The candidate must be able to teach undergraduate public relations and organizational communication related courses. The candidate would also occasionally teach introductory Communication courses. The candidate will also have the opportunity to teach in the Master of Liberal Studies (MLS) program. The candidate must show strong collaborative leadership experience and department budget familiarity. The candidate must show evidence of a successful, ongoing scholarly research/publication agenda in the field, and demonstrated excellence in teaching. Active participation in academic advising, department and campus service, community engagement, and collegiality will be expected.
In addition to the Baccalaureate in Communication and the MLS concentration, the department also offers an Interdepartmental Major in Afro-American Studies and Communication. Course offerings include Speech Communication, New & Mass Media, Public Relations Topics, and Telecommunications.
Rank, salary, and fringe benefits are competitive and commensurate with experience and academic qualifications. Information about the campus and the department may be found at www.iun.edu Application documents must be sent as PDF email attachments and in U.S. mail hard copies. Please forward by January 27, 2013: letter of application, current vita, three letters of recommendation, unofficial transcripts, and student evaluations of teaching to:
Dr. Dorothy Ige, Dept. and Search Chair; Department of Communication
Indiana University Northwest; 3400 Broadway; Gary, IN 46408
Phone: 219-980-6781; dige@iun.edu
Indiana University Northwest, one of eight campuses of Indiana University, is located in metropolitan Northwest Indiana, approximately 30 miles southeast of Chicago and 10 miles from the Indiana Dunes National Lakeshore. The campus, with a diverse student population of over 6,000 students, offers primarily Baccalaureate and Master's degrees in a variety of programs in arts and sciences, business and economics, education, nursing and health professions, public and environmental affairs, and social work. The comprehensive university campus is also home to the Indiana University School of Medicine Northwest. IU Northwest emphasizes quality teaching, research and service. As a student-centered campus, IU Northwest is committed to academic excellence characterized by a love of ideas, scholarship, and achievement in learning, discovery, creativity and engagement.
Indiana University Northwest is an equal opportunity/affirmative action employer committed to achieving excellence through diversity. The University actively encourages applications from women, minorities, veterans, persons with disabilities, and members of other underrepresented groups.
Indiana University Northwest is an Affirmative Action/Equal Opportunity Employer
© Copyright 2015 Internet Employment Linkage, Inc.