Instructor, Nursing/Medical-Surgical - Tenure Track
Position Deleted on 2/16/2013. This position is no longer an active posting on HigherEdJobs.
Category:
Faculty - Medicine - Nursing

Application Due:
02/15/2013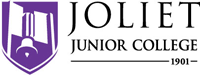 Posting Number: 0600937
POSITION TITLE: INSTRUCTOR, NURSING EDUCATION
STATUS: Full time, Tenure Track
DEPARTMENT: Nursing, Allied Health, & Emergency Services
DIVISION: Academic Affairs
UNION: Faculty
CLASSIFICATION: Exempt
REPORTS TO: Department Chair
PLACEMENT: Full time Faculty
MINIMUM PAY RATE: Placement on salary schedule is dependent on qualifications.
Qualifications include education and related work experience
Reasonable accommodations may be made to enable individuals with disabilities to perform the essential functions.
The student population at the college is diverse in ethnicity, gender, language, age and background. Joliet Junior College is an AA/EO employer and strongly encourages applications from candidates who would enhance the diversity of its staff.
POSITION SUMMARY
Adapt to new and changing situations and demonstrate a positive attitude. Demonstrate respect for students; understand learning styles and apply understanding to institution-related activities; demonstrate integrity and promote diversity and open communications. Fifteen credit hours a semester constitute a normal load. Position is subject to all terms and provisions of the Joliet Junior College faculty contract. Course assignments may be late afternoon, evening, Saturday, and at branch campuses or satellite centers including some classes that may include outdoor activities.
ESSENTIAL JOB DUTIES AND KEY RESPONSIBILITIES
1. Teach introductory and advanced classes in nursing theory and practicum.
2. Work closely with other instructors and special programs and services within the college to determine placements, curriculum, and academic support.
3. Participate in course development, assessment, accreditation, and planning activities.
4. Be willing to teach online and/or blended courses.
5. Participate in appropriate departmental meetings and recruitment activities; serve on committees.
6. Assist students with academic advising.
7. Demonstrate a strong commitment to teaching and learning.
8. Possess and maintain a thorough knowledge of the subject matter necessary to the assigned course load; and keep informed of current trends in the field of nursing and health care.
9. Demonstrate strong understanding and commitment to the community college mission.
10. Teach classes during non-traditional times (evenings and weekends) and at clinical and other campus sites as needed.
11. Meet other contractual obligations as spelled out in the Joliet Junior College faculty contract.
12. Participate on advisory boards or organizations related to the program.
13. Perform other duties as assigned.
MINIMUM QUALIFICATIONS
1. Master's Degree in Nursing.
2. Current Illinois Licensure as R.N.
3. Recent work experience in acute medical/surgical area
4. Expertise in appropriate technologies for instruction.
5. Ability to work evenings.
6. Excellent oral, written, and interpersonal skills.
PREFERRED QUALIFICATIONS
1. Teaching experience at the collegiate level.
2. Experience at the community college level.
3. Experience in teaching online and/or using course management programs.
4. Experience in course development and assessment, planning, quality and accreditation processes, and committee service.
5. Experience with traditional and non-traditional students from diverse backgrounds.
PHYSICAL DEMANDS
1. Standard classroom equipment and software.
2. Standard hospital equipment and software.
WORKING CONDITIONS
1. Classroom, skills lab, and simulation teaching environment.
2. Clinical/hospital units.
APPLICATION DEADLINE: February 15, 2013
APPLICATION PROCEDURE:
Apply online at http://employment.jjc.edu
Unofficial transcript(s) MUST be attached to your online application. 2 reference letters must be attached to your online application or copies e-mailed (hr@jjc.edu), faxed (815-729-3331) or mailed (Human Resources Dept., Joliet Junior College, 1215 Houbolt Rd., Joliet, IL 60431) BY DEADLINE DATE. All required documents must be on file in Human Resources by posting deadline. OFFICIAL transcripts REQUIRED prior to hiring. Bring OFFICIAL transcripts at time of interview.
HRD12/12
An equal opportunity employer, affirmative action college supporting diversity.

Joliet Junior College is committed to a policy of non-discrimination to recruit, hire and promote for all positions without regard to race, color, religion, national origin, ancestry, age, gender, marital status, sexual orientation, disability, unfavorable military discharge, or any other unlawful basis in the recruitment selection, or employment of its employees. All employment decisions are based on the qualifications of each individual. No person shall be denied equal treatment on the basis of race, religion, national origin, ancestry, gender, marital status, sexual orientation, disability, unfavorable military discharge or any other unlawful basis in employment practices and policies.
© Copyright 2015 Internet Employment Linkage, Inc.