Assistant Research Professor, Geomorphology
Position Deleted on 2/01/2013. This position is no longer an active posting on HigherEdJobs.
Category:
Faculty - Science - Geology, Earth Sciences & Oceanography
Faculty - Science - Geography
Application Due:
Open Until Filled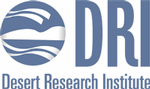 The Desert Research Institute's (DRI's) Division of Earth and Ecosystem Sciences seeks an Assistant Research Professor of Geomorphology experienced in Quaternary geology and geochronology to support basic and applied research on landscape evolution, paleoclimate change, archaeology, and geologic hazards. The position will be filled at DRI's Northern Nevada Campus in Reno, Nevada.
The successful candidate is expected to participate in collaborative, field-based geomorphic research and will operate and manage DRI's Luminescence Geochronology Laboratory. Anticipated research directions include terrain characterization and dating of landforms and deposits by Optical Stimulated Luminescence (OSL). The successful candidate should have the skills necessary to communicate effectively with other scientific researchers and land managers in helping to design and implement integrated research studies. In addition, the successful candidate will have the opportunity to interact with a diverse group of scientists, including geomorphologists, archaeologists, soil scientists, ecologists, water resources scientists, and remote sensing/GIS specialists on a wide variety of research projects and new proposals.
As the environmental research arm of the Nevada System of Higher Education (NSHE), the Desert Research Institute conducts cutting-edge applied research in air, land and life, and water quality across Nevada, the U.S. and on every continent. With more than 500 employees and main campuses in Reno and Las Vegas, DRI generates over $50 million in total annual revenue. DRI faculty are untenured, entrepreneurial and responsible for their own salaries from external grants and contracts. This blend of academic rigor and private-sector pragmatism has earned DRI a reputation for delivering rapid, high-quality environmental science in a businesslike fashion.
The position is 100% research and the successful candidate will be expected to develop an externally funded research program. Many DRI faculty members are involved in teaching and advising students at the University of Nevada Las Vegas (UNLV) and the University of Nevada Reno (UNR); however, graduate student advising and university teaching are not requirements of the position.
Required:
Ph.D. in Geology, Earth Sciences, or related fields.
Research focus on geomorphic characterization, landscape evolution, and the application of luminescence and cosmogenic geochronology.
Experience with designing and conducting field based investigations.
A record of program development or other demonstrated ability to obtain and complete research grants and contracts appropriate for the candidate's professional rank.
Ability to secure funding from federal, state, and local agencies.
A record of peer-reviewed journal articles, as well as presentations at professional meetings appropriate for the candidate's professional rank.
Ability to work independently and as a part of a scientific team to fulfill project goals and meet project deadlines.
Excellent English-language oral and written communication skills.
Ability to work collaboratively with others in an interdisciplinary environment.
Preferred:
Greater consideration will be given to those who possess the following skills and attributes:
At least 5 years of geomorphic and geochronologic research experience in arid or semi-arid environments.
Experience applying geochronologic techniques on alluvial fans and hillslopes, as well as other landforms common to deserts.
Experience performing field and laboratory research in luminescence age dating using Optical Stimulated Luminescence (OSL), as well as cosmogenic age dating using surface exposure and depth profiling methods.
Experience managing and operating an OSL laboratory, including establishing sample inventory protocols, sample preparation and processing, and analyzing laboratory results.
Familiarity with soil-geomorphic principles and applications.
Ability to perform terrain characterization using GIS.
Ability to operate four-wheel drive vehicles and perform fieldwork in remote locations.
CONDITIONS OF EMPLOYMENT
This position may require field work sometimes in remote locations and under extreme conditions (deserts in summer; mountains in winter).
The individual who is offered and accepts this position must provide, within 30 working days of his/her start date of the position, a copy of the transcript(s) of the highest degree he/she acquired, as awarded by an accredited institute as recognized by the United States Department of Education and/or the Council on Higher Education Accreditation (CHEA).
Starting salary is commensurate with experience and education. DRI offers a benefits package that includes medical, health, dental, vision, life and long-term disability insurance, 12.25% matching retirement by DRI, retirement options through TIAA-CREF, Valic and/or Fidelity, 16 hours paid annual and sick leave per month, 11 paid holidays, tuition reduction at NSHE institutions for employee, spouse and dependents, and relocation allowance. Additionally, there is no state income tax and no social security deduction. (See faculty benefits at: http://www.dri.edu/employee-benefits)
Qualified individuals interested in this position must submit an online faculty profile at http://www.dri.edu/employment. In addition to a complete profile:
1. a current curriculum vitae;
2. a cover letter describing your prior research experience;
3. statement of research interests and goals; and
4. current contact information for three professional references are required for consideration.
These documents must be provided with the online application.
Review of applications will begin in mid-January, and continue until semi-finalists are selected. To learn more about DRI, visit our Web site at www.dri.edu or call the recruitment office at 702-862-5390.
Questions regarding this position can be directed to Kelsey Carter, Employment Specialist, Desert Research Institute, 775 E. Flamingo Rd, Las Vegas, NV 89119 (Kelsey.Carter@dri.edu).
The Desert Research Institute is an Equal Employment Opportunity/Affirmative Action employer, and employs only U.S. citizens and persons lawfully authorized to work in the United States.
© Copyright 2015 Internet Employment Linkage, Inc.