Staff Psychologist
Position Deleted on 3/20/2013. This position is no longer an active posting on HigherEdJobs.
Category:
Admin - Counseling

Application Due:
Open Until Filled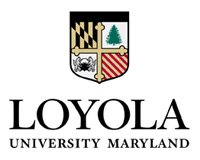 We invite candidates to join a cohesive and diverse professional staff in providing an integrated service delivery model of student-centered clinical approaches, multicultural competencies and social justice advocacy, creative preventive public health programming and applied research, and training of Post-Doctoral Fellows and Externs. Our staff enthusiastically partner with university colleagues within a small, liberal arts university, in the Jesuit Catholic tradition, in promoting a healthy, inclusive, and caring community for all students. Loyola University Maryland has achieved recent success in attracting a more racially/ethnically diverse student body, and we are seeking candidates with demonstrated interest and expertise in providing culturally-responsive clinical services, group counseling, and outreach and public health programs. Opportunities to coordinate an administrative area of counseling center responsibilities will be available after the completion of the first year of employment.
Clinical responsibilities include: Psychological evaluations, brief individual and group counseling, crisis intervention/on-call rotation, caseload management, public health outreach and consultation, supervision of Postdoctoral Fellows and Externs.
Application review will begin immediately and will continue until position is filled. Competitive salary, commensurate with experience and qualifications; full benefits package.
All candidates must apply at http://careers.loyola.edu, submit online cover letter curriculum vita and a list of three references. Please also have three letters of reference, one from a current or most recent clinical supervisor or colleague who can speak to clinical practice, and graduate transcripts sent to: Psychologist Search Committee, Loyola University Maryland, Counseling Center, 4501 N. Charles St., HU 150, Baltimore, MD 21210.
PI52171947
Loyola University is a dynamic, highly selective, Jesuit Catholic institution in the liberal arts tradition and is recognized as a leading independent, comprehensive university in the northeastern United States. Located in a beautiful residential section of Baltimore with Graduate Centers in Timonium and Columbia, Loyola enrolls over 3,200 students in its undergraduate programs and 3,000 students in its graduate programs. The University welcomes applicants from all backgrounds who can contribute to its educational mission. Loyola is an Equal Employment Opportunity Employer, seeking applications from underrepresented groups. Additional information is available at www.loyola.edu.
© Copyright 2015 Internet Employment Linkage, Inc.