Associate/Assistant Director of Messina
Position Deleted on 4/05/2013. This position is no longer an active posting on HigherEdJobs.
Category:
Admin - Student Affairs and Services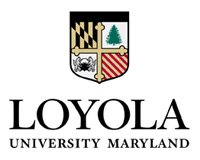 Experience: For an Assistant Director position, 2-4 years progressive experience in a higher education setting teaching, mentoring, and/or advising first-year students.
For an Associate Director position, 5-7 year progressive experience in a higher education setting teaching, mentoring, and/or advising first-year students.
Desired Qualifications: Analytical ability, ingenuity and judgment to lead decision making, analysis of operational problems and to apply corrective action.
Ability to link theory to practice.
Advanced word processing skills, including proficiency with Access, Excel and Word.
Willingness to learn new web-based technologies and social media applications that support Living Learning initiatives and cluster communication.
Advanced skill in composing office correspondence, developing publications, compiling statistical data, and preparing reports.
Ability to maintain poise, tact and courtesy while under pressure.
Excellent written communication ability, efficient work habits, strong organizational skills, and a superior attention to detail.
Excellent oral communication ability, including strong social skills and the ability to engender interests and command a presence when speaking and facilitating presentations.
Ability to function independently and confidentially while also acting as a member of a team.
Ability to establish and maintain effective working relationships with different constituencies including students, faculty, staff, and parents.
Commitment to creating inclusive and supportive environments for diverse faculty, students and administrators.
Available to work some nights and a limited number of weekends.
Preferred Qualifications: Experience with event planning, web design, grant writing, student affairs administration, college-level teaching and advising, student leadership programs and Jesuit mission/identity. Prior experience with the implementation, marketing and assessment of Living Learning programs strongly preferred.
Job Posting Date: 02-18-2013
Priority Application Deadline Date: 03-06-2013
Job Close Date: Open Until Filled
Anticipated Start Date: 06-20-2013
Special Instructions to Applicants: Successful candidates for any staff, faculty, or administrative position at Loyola University Maryland will be subject to a pre-employment background check.
that must be associated with this posting :
Resume
Cover Letter
List of References
If "Other" was selected above, please describe the document(s) and when uploading, attach each document individually.:
Quicklink for Posting: careers.loyola.edu/applicants/Central?quickFind=53442
PI54890092
Loyola University is a dynamic, highly selective, Jesuit Catholic institution in the liberal arts tradition and is recognized as a leading independent, comprehensive university in the northeastern United States. Located in a beautiful residential section of Baltimore with Graduate Centers in Timonium and Columbia, Loyola enrolls over 3,200 students in its undergraduate programs and 3,000 students in its graduate programs. The University welcomes applicants from all backgrounds who can contribute to its educational mission. Loyola is an Equal Employment Opportunity Employer, seeking applications from underrepresented groups. Additional information is available at www.loyola.edu.
© Copyright 2015 Internet Employment Linkage, Inc.