Institutional Research Analyst
Position Deleted on 8/16/2013. This position is no longer an active posting on HigherEdJobs.
Category:
Admin - Institutional Research and Planning

Application Due:
Open Until Filled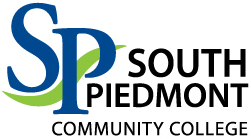 Position Overview: The primary function of the Institutional Research Analyst is to provide institutional research to support local, state and federal data requirements. This individual also provides data for SPCC administration and faculty such as standard semester, annual report and other data required for special requests that inform and support evidence-based decisions at the college.
Responsibilities:
Assist others in the IE Department with data collection, review, analysis, and compilation of results.

Supply and interpret data used to support the program review process for academic programs and support units.

Query the SPCC Datatel / Informer System and the NCCCS Data Warehouse to satisfy division/department requests for data/information.

Research and produce reports, including the SPCC Fact book, student profile, FTE reports, retention reports, grade distribution reports, trend analysis, and similar documents.

Assist other members of the Institutional Effectiveness Department in the establishment of a comprehensive research program that supports all areas of the institution.

Manipulate and analyze data sets using a variety of software tools.

Provide meaningful communication of data in a variety of formats to college employees.

Respond to ad hoc requests for research and data analysis.

Manage multiple short and long-term projects, set priorities, meet deadlines, and work with minimal supervision as an integral member of a team.

Develop and maintain effective working relationships with employees of all divisions throughout the college; function effectively as a team player.

Maintain strict confidentiality in all sensitive matters.

Perform other duties as assigned by the Assistant Vice President of Planning and Institutional Effectiveness or the Vice President of Institutional Advancement.
Minimum Qualifications:
Bachelor's degree in Statistics, Computer Systems, Business Administration, Social Sciences, or related field, (Master's preferred).

Minimum of two years of experience in current research and data analysis; experience in post-secondary educational environment preferred.

Experience querying the Datatel / Informer database systems for data retrieval.

Experience in SQL query language and programing.

Experience in JavaScript programing.

Demonstrated knowledge / experience in survey design, quantitative and qualitative research methods and the use of statistical analysis tools such as SAS.

Demonstrated advanced skills in: Spreadsheet, database, word processing and internet research; this includes Microsoft Excel and Microsoft Access.

Ability to apply principles of logical or scientific thinking to define problems, collect data, establish facts, and draw valid conclusions.

Excellent interpersonal communication skills, including leadership and the ability to foster effective, ongoing working relationships by building trust and respect with individuals of all cultures, backgrounds, perspectives and abilities.

Proficient at preparing written, oral and graphical reports and presentations for selected audiences about complex projects, data analyses, and use of results for continuous improvement.

Ability to communicate effectively both verbally and in writing with diverse individuals.
Desired Characteristics:
Intermediate skills in SAS programming.

Solid understanding of statistical analysis using descriptive statistics, t-test, ANOVA, linear regression and logistic regression. Familiarity with Datatel and Data Warehouse preferred.

Knowledge of community college performance indicators and accountability standards.

Three or more years of directly related experience, such as acquiring and analyzing data and producing information to support decision making and project planning, in a college environment.

Experience working in a higher education institutional research or institutional effectiveness office.
Application Procedures:
To be considered for this position, the following materials must be submitted with the application packet. Applications will not be considered without a complete packet.
1. A letter of intent addressing the required qualifications as listed in the job description.
2. A complete and comprehensive résumé of educational and professional qualifications for this position.
3. A completed South Piedmont Community College Application for Employment.
4. Copies of ALL college transcripts, licenses, certifications, and registrations showing all academic work, conferred degree(s), and specialty certifications. Transcripts must show degree earned and date conferred. Degrees and hours must be from an institution accredited by a U.S. Department of Education accepted accrediting agency such as the Southern Association of Colleges and Schools (SACS).
Applications will be accepted until the position is filled. For a South Piedmont Community College application, the complete job description, and other requirements go to www.spcc.edu or contact us at:
South Piedmont Community College
Human Resources Office
PO Box 126
Polkton, NC 28135
704-272-5471
Equal Access, Equal Opportunity Employer
© Copyright 2015 Internet Employment Linkage, Inc.