Associate Director, Research & Evaluation
Position Deleted on 8/01/2013. This position is no longer an active posting on HigherEdJobs.
Category:
Admin - Laboratory and Research
Faculty - Education - Other Education (study of)
Admin - Sponsored Programs, Grants, and Contracts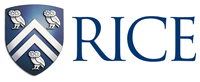 Department
Rice University School Mathematics Project
Employment Category
Full-Time
Requisition Number
13334
Rice University Standard of Civility
Serves as a representative of the University, displaying courtesy, tact, consideration and discretion in all interactions with other members of the Rice community and with the public.
Position Summary
The Associate Director for Research and Evaluation directs and contributes to educational research and evaluation of Rice University School Mathematics Project and disseminates findings. The Associate Director prepares reports and proposals for funders.
Education Required
PhD or other Doctoral Degree
Experience Required
5 years
License/Certification Required
Must possess (or have the ability to obtain one within 30 days of hire) and maintain a valid Texas driver's license with no more than three moving violations and/or at fault accidents within the past 36 months, and no convictions or deferred dispositions for Driving While Intoxicated (DWI) or Driving Under the Influence (DUI) within the past five years.
Other Skills Required
Excellent communications skills (oral and written) and organization skills, to include the ability to maintain an effective working relationship with diverse segments of the academic community and business/private sector.
Ability to work independently under little supervision.
Ability to use software for data analysis.
Demonstrated knowledge of school district operation/programs.
Sound knowledge of K-12 mathematics curriculum and pedagogy.
Sound knowledge of current quantitative and qualitative educational research methodologies.
Experience Preferred
University or teaching at university level experience
Experience in research methodologies (quantitative and qualitative)
Experience in community outreach.
Other Skills Preferred
Knowledge of cognitive psychology as it relates to learning.
Physical Demands
Must be able to work for extended periods in front of a computer (up to 8 hours each day).
Must be able to move across campus to attend meetings in other buildings.
Be able to lift and carry up to 20 pounds.
Working Conditions
(e.g. Weekend/evening work, travel, inclement weather, hazards)
Occasional travel to local and out of town professional conferences. Occasional evening hours and Saturdays.
Grade
16
Salary Information
Salary Commensurate with Experience and Qualifications
Benefits Eligible
Benefits Eligible
Job Posting Category
Professional/Managerial
Eligible for Overtime
No
Work Schedule
Monday through Friday, 9 a.m. to 5 p.m.
Eligible for Shift Differential
Not Shift Differential Eligible
Security Sensitive
Yes
Special Instructions to Applicants
Please attach a list of references in the "Other Documents" section.
Also include samples of published research studies under "Writing Sample."
Job Duties
Establish research agenda for RUSMP. Lead in the development of formative and summative evaluation protocols for RUSMP programs. Direct and participate in development and adaptation of research and evaluation plans, data collection, strategies, measures, and analytic procedures. Keep abreast of appropriate research and development in the areas of professional development of teachers and school reforms and share findings with other RUSMP staff. Ensure program compliance with government and university policies and guidelines regarding human subjects.
Direct and participate in the preparation of publications based on research and evaluation findings in peer-reviewed journals. Assist and present research and evaluation findings at professional meetings. Lead the preparation of documentation describing project activities, including reports, publications, publicity documents, and press releases. Co-present with Master Teachers to explore relevant research and to facilitate reflections and applications for program participants. Present outcomes of project activities at professional conferences. Assist in the preparation of presentations of project activities and present academic research at professional conferences.
Draft and edit proposals to be submitted to government agencies, corporate, and private foundations to fund various departmental educational projects. Develop budgets for activities related to research and evaluation.
Supervise student and post-doctoral research assistants. Serve as primary liaison with research assistants and external evaluators. Provide preparatory activities for research assistants and staff to conduct research as needed. Convene and facilitate research advisory boards as needed.
Rice University is an affirmative action/equal opportunity employer.
© Copyright 2015 Internet Employment Linkage, Inc.