Course Director, College Mathematics
Position Deleted on 9/06/2013. This position is no longer an active posting on HigherEdJobs.
Location:
Winter Park, FL
Category:
Faculty - Science - Mathematics

Application Due:
Open Until Filled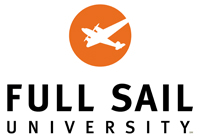 This opening is for general consideration for Faculty positions within the Full Sail University Education Department. Course Directors ensure excellence in teaching skills and classroom content, manage instructors and lab personnel to deliver the same excellence in the labs, ensure personal service to students, maintain continuing education as defined in the faculty development plan and design and/or maintain curriculum to ensure industry standards are being met. Our Recruitment Department will consider your application for available career opportunities that suit your qualifications. All positions are full time, on-campus in Winter Park, FL.
College Mathematics
The College Mathematics Course is designed to enable students to build skills and confidence in algebra that are required to succeed in future math and core courses. First-time algebra students or those needing a review will begin with basic concepts and build upon these ideas by completing work that uses algebra in practical situations.
Education/Training
The ideal candidate must have a Master's degree in Mathematics or related discipline or eighteen (18) graduate semester hours in Mathematics related courses. Candidates applying will be reviewed for various open teaching positions. Depending on the course level, requirements will be varied based on our Accrediting Commission (ACCSC).
Skills Needed
Candidates must display a broad base of knowledge in mathematics. The ideal candidate will provide a positive energy that energizes and inspires others along with the ability to make tough decisions and to execute them in an everyday, rapidly changing and challenging environment. All faculty positions require excellent oral and written communication skills, passion to encourage learning, being a self-motivated team member, and the ability to help develop curriculum. Teaching positions will require campus and online teaching.
Full Sail University offers a unique, hands-on, real world education to over 18,000 students from all over the world. We are located in Winter Park, Florida, just outside Orlando - one of the world's foremost tourist destinations. In addition to great weather, plentiful beaches, and some of the most famous theme parks on the planet, Orlando features a thriving entertainment community.
© Copyright 2015 Internet Employment Linkage, Inc.