Sustainability Science, Assistant/Associate Professor - Req. #1440
Position Deleted on 12/02/2011. This position is no longer an active posting on HigherEdJobs.
Category:
Faculty - Agriculture - Environmental Science, Ecology & Forestry

Application Due:
12/01/2011
Salary:
$50,000 USD Per Year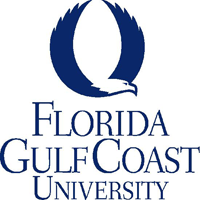 Requisition Number: 1440
Summary: Your initial assignment will include teaching, at both undergraduate and graduate levels, as applicable; course and/or curriculum development; research/scholarship; involvement on College and University committees and/or initiatives; as well as duties as assigned. Florida Gulf Coast University is a comprehensive university dedicated to quality education, research, and service. All faculty are expected to be excellent teachers, responsive to changing professional needs; committed to innovative delivery of instruction resulting in improved student learning; committed to effective use of technology including distance learning; produce peer reviewed scholarship; and provide service to the College, University and Community. Teaching assignments may be on the main campus or at off-campus sites within our region.
Job Responsibilities:
Contributes to the environmental sustainability mission of the University through collaborative development of a new and growing program in Environmental Studies. We anticipate this research focus will attract students to the host department's M.S. Program in Environmental Science and the M.A. Program in Environmental Studies. Complements and extends one or more areas of emphasis in the Department of Marine and Ecological Sciences such as climate change, water resources, sustainable energy, and impacts on terrestrial and coastal ecosystems. Teaches undergraduate and graduate courses in areas such as environmental science, environmental technologies, renewable energy systems, or sustainable resource management including water resources. The candidate may make connections with the newly hired Backe Chair for renewable energy. Upper-level courses may be offered jointly with other University institutions such as the Environmental Engineering Program in the College of Engineering; the Environmental Management program in the College of Professional Studies; the Anthropology or Social Sciences programs in the College of Arts and Sciences; or others.
Knowledge, Skills and Abilities:
Experience or commitment to the use of technology in distance learning & university teaching. Interest in collaborating both within and outside the University in the development and delivery of instruction resulting in improved student learning. Must value continued scholarship and service to the school and university.
Minimum Qualifications: Ph.D. in a relevant discipline within the natural or social sciences from a regionally accredited institution or equivalent accreditation. Scholarly emphasis in sustainable environmental planning and management. Demonstrated achievement or evidence of potential for excellent teaching in the field of interest. ABD will be considered if degree is conferred by August 7, 2012. If successful candidate is ABD, appointment will be made at a Lecturer level on a fixed contract.
Preferred Qualifications: Demonstrated strength or clear evidence of potential to lead a research program including mentoring undergraduate and graduate students, and readiness to take an active leadership role in development of the Environmental Studies and Environmental Science graduate degree programs. Experience with graduate programs and with innovative, energetic, effective undergraduate teaching. Clear evidence of interest, and ability, to collaborate in research, teaching, and program development with an interdisciplinary design.
Special Instructions: Appointment will be made at a faculty rank commensurate with the candidate's experience on a 9 month multi-year appointment basis available August 2012.
Because applications and materials are subject to public review and retention under Florida's Public Records Law, please DO NOT send examples of your project/scholarship unless requested to do so. Therefore all submitted materials including articles, disks, slides, books, etc., become the property of FGCU and CANNOT BE RETURNED. As applicable, finalists will be notified of the need to submit specific additional materials. Such materials will become the property of FGCU.
Under Florida's Public Records law, applications will be available for public review upon request and become property of FGCU.
EO/EA/AA Employer
© Copyright 2015 Internet Employment Linkage, Inc.